Les mouvements minuscules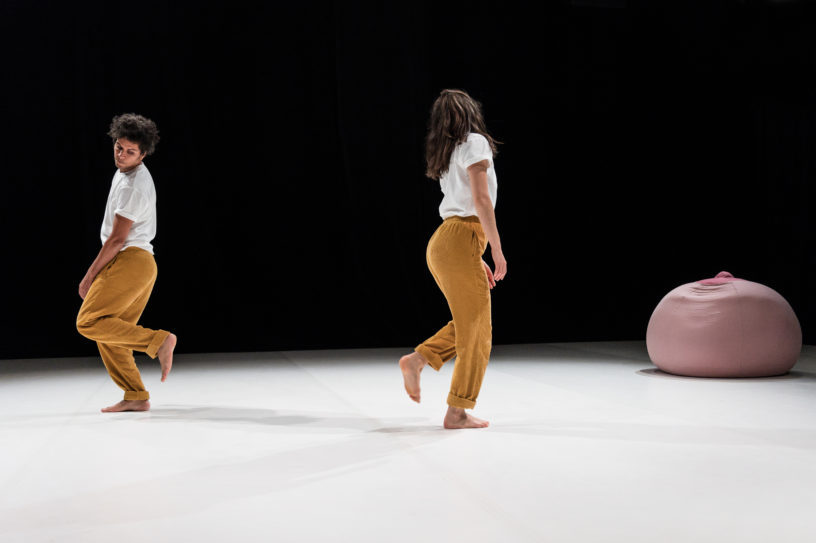 Le Petit B – Marion Muzac
Creation 2022
Open to all, starting at 1 years old
– can be played in a nursery or for school
25 mn
Le Petit B
This duo choreographed by Marion Muzac is an adventure in perception meant for early childhood wherein the very young audience can see, feel and touch… Along with the plastic artist Emilie Faïf, Marion imagines an immersive setting made up of bodies, of material and of sound. This momentary experience is enveloped in an enchanting and hypnotic musical universe created by musicians and singers Johanna Luz and Vincent Barrau, inspired by the piece Bolero by Ravel.
Choreography :
Marion Muzac
Performance, participation in the creation :
Aimée Rose Rich, Valentin Mériot, Mostafa Ahbourrou, Maxime Guillon Roi Sans Sac
Collaboration on choreography :
Mathilde Olivares
Scenography :
Émilie Faïf
Music :
Johanna Luz, Vincent Barrau (Jell‑oO)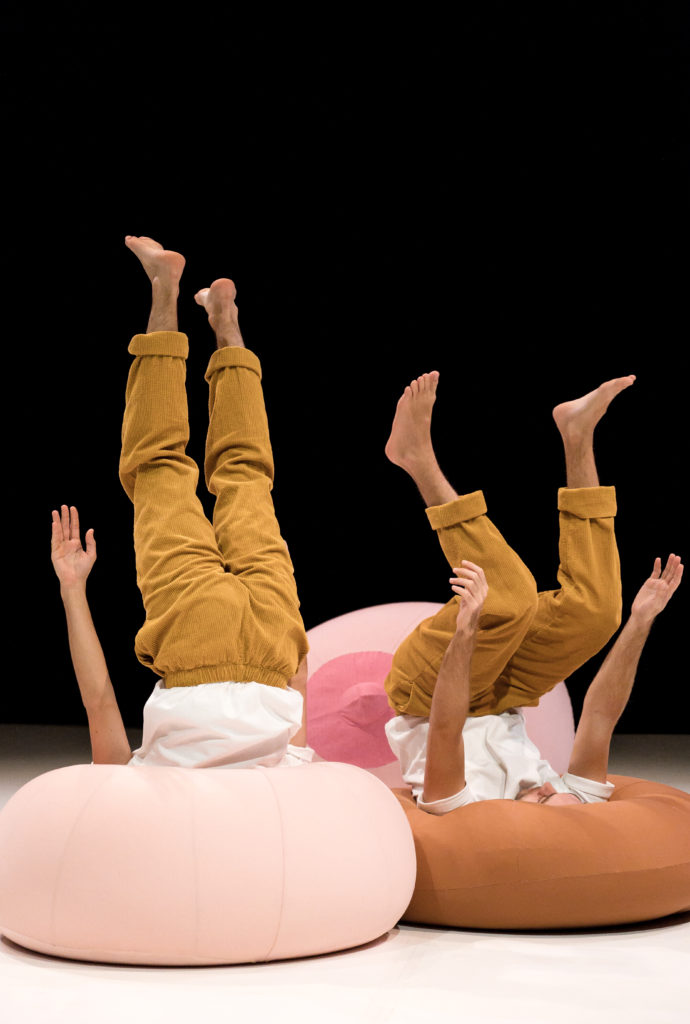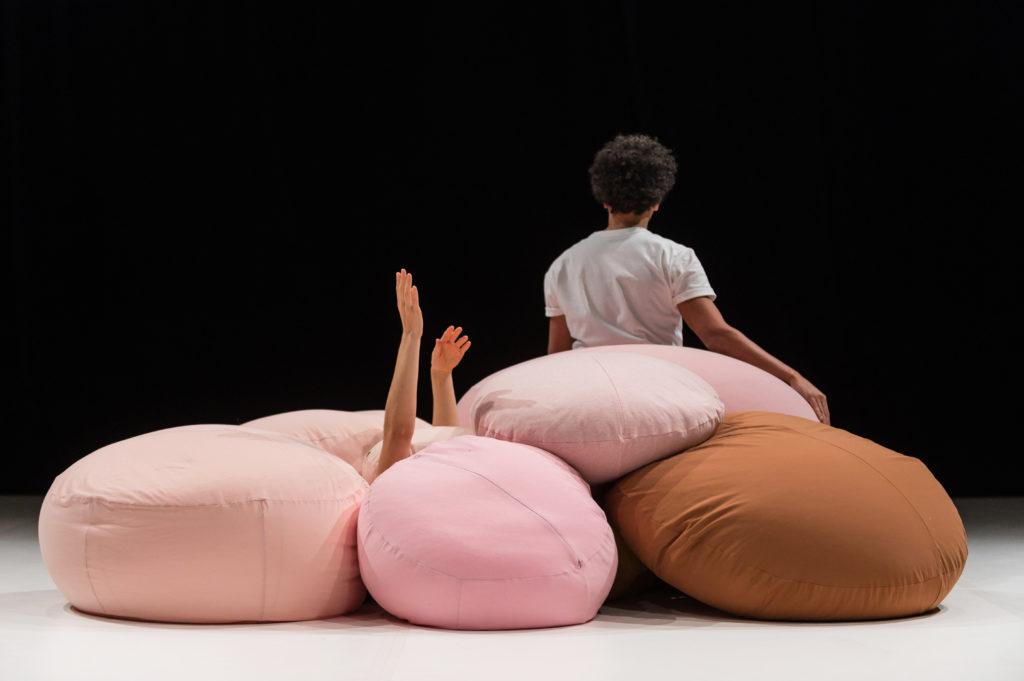 Performances
2022-2023 tour (in progress)
Production
Le Gymnase CDCN Roubaix – Hauts-de-France – A project led by LOOP – a network for dance and young people
Coproduction
Le Grand Bleu Scène Conventionnée d'Intérêt National Art Enfance et Jeunesse, L'échangeur – CDCN Hauts-de-France, La Comédie de Clermont-Ferrand, scène nationale, La Manufacture CDCN Nouvelle-Aquitaine Bordeaux . La Rochelle, Rencontres chorégraphiques internationales de Seine-Saint-Denis, Chaillot Théâtre National de la Danse, La Coursive Scène Nationale I La Rochelle, Agence culturelle départementale Dordogne- Périgord, Le Rive Gauche – scène conventionnée d'intérêt national art et création – danse Saint-Étienne-du-Rouvray, La Place de la Danse – CDCN Toulouse / Occitanie dans le cadre du dispositif d'insertion professionnelle « En Dehors », MZ Productions
Support
La Place de la Danse CDCN Toulouse – Occitanie
TO DOWNLOAD THE DOCUMENT
Further program details and important information can be found in our document.
During the Summer 2014, the Ministry of Culture launched La Belle Saison for children and youth, which aimed to present the richness of dance work for children and youth. Within this context, the Dance Delegation had invited Le Gymnase CDCN Roubaix – Hauts-de-France, in partnership with La Manufacture CDCN Nouvelle Aquitaine Bordeaux . La Rochelle, to create for the first time an artistic and choreographic production geared towards a young audience.
Titled Au pied de la lettre (Literally), the project took the form of commissioned works to choreographers who were not concerned with the issue of young audiences, of different generations and aesthetics. they were asked to each make a short 20 minute piece to be presented within the same program. These two pieces, made for the same production, were supposed to take their source of inspiration from a written text, whatever it may be.
Two phases have thus emerged :
– Au pied de la lettre #1 (February 2015) : Anne Nguyen and Michel Schweizer
– Au pied de la lettre #2 (January 2016) : Ambra Senatore and Loïc Touzé
In keeping with these first experiences, Le Gymnase CDCN kept thinking further and set up LOOP, a professional network for dance and youth, and initiated a new project involving making work for dance and youth titled TWICE. Even though the connection to a written text developed in Au pied de la lettre was left aside, the premise stayed the same : an invitation to two choreographers of difference aesthetics, who have never made a piece for a young audience before, to create two short pieces with the same two performers. The LOOP network has also chosen to partially open the invitation to international choreographers.
And so, the first phase, created in February 2019, invited the choreographers Emmanuel Eggermont and Robyn Orlin to overlap their approach of dance making. For the second phase, choreographers' duet Aïcha M'Barek & Hafiz Dhaou, and the flemish artist Alexander Vantournhout take the project over.